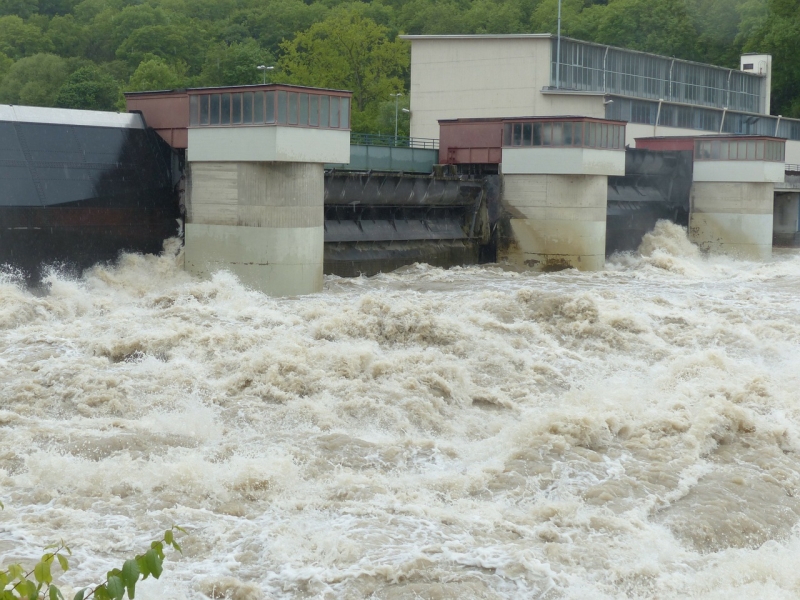 Late Wednesday, the U.S. House of Representatives passed a 2018 Water Resources Development Act (WRDA) reauthorization bill by a vote of 408-2. WRDA provides for improvements to the nation's ports, inland waterways, locks, dams, flood protection, ecosystem restoration and other water resources infrastructure, which allow soybean farmers to transport their crop and remain competitive in the global market.
The House bill can be generally characterized as a straightforward reauthorization bill, with no significant new programs, policies or funding. There are policy provisions that will continue to move forward with efforts to streamline the project process for the U.S. Army Corps of Engineers.
Changes supported by the American Soybean Association (ASA) and enacted in the 2014 and 2016 WRDA bills have effectively moved up the timeframe for completion of the long-standing backlog of inland waterways projects, including the locks and dams on the Upper Mississippi, Illinois River and Ohio River systems.
Of specific interest to ASA, the 2018 House WRDA bill directs the National Academy of Sciences to evaluate the current organizational structure of the Corps' Civil Works function and to identify impediments to efficient project delivery, and then provide recommendations to Congress.
The Senate Environment & Public Works Committee has passed their version of the 2018 WRDA, which is awaiting consideration by the full Senate. The Senate is expected to take up the WRDA bill in late June or July and then the House and Senate will hold a conference committee to work out the difference in the two versions.
Tags:
Ag
,
American Soybean Association
,
ASA
,
Congress
,
House
,
Infrastructure
,
locks and dams
,
Senate
,
soybeans
,
Trade
,
Transportation
,
waterways
,
WRDA