Hello Soy Family,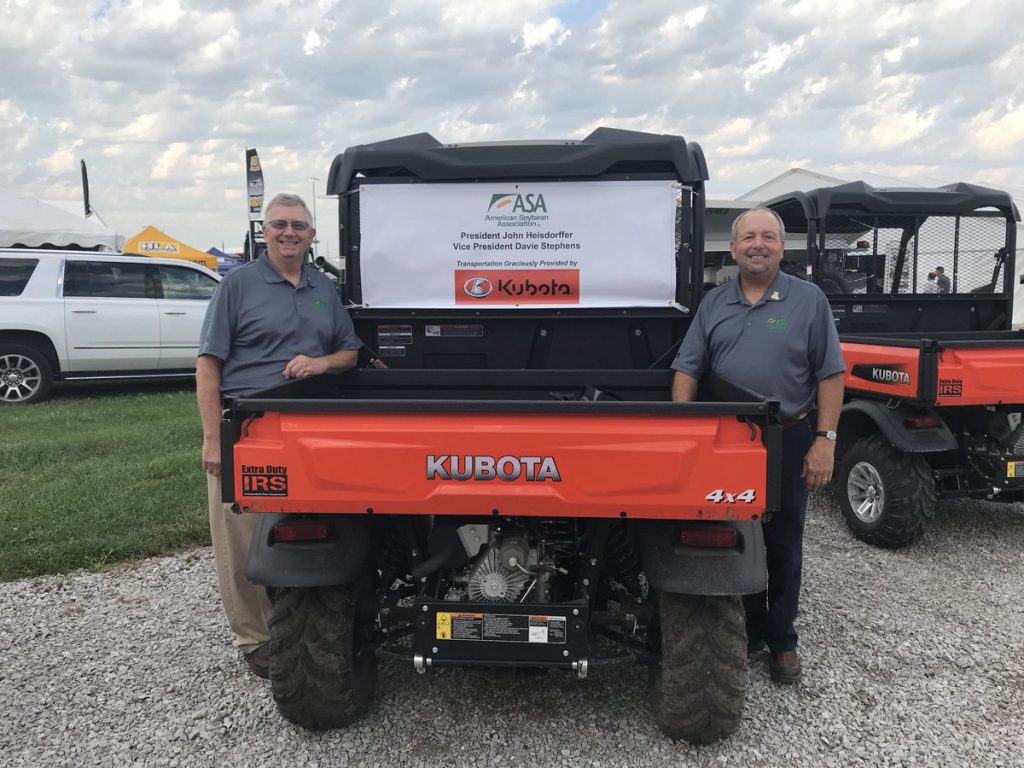 The days certainly aren't getting any cooler here in Iowa, but Labor Day means harvest isn't too far around the corner. August was a busy month for everyone at ASA, and I'm looking forward to taking time in September to do what I'm most passionate about—farm, and harvest.
Looking back on August, I was especially glad to be part of this year's ASA Farm Progress team, where we partnered with Kubota to roam the show, fielding interviews with the ag media and meeting with industry partners. ASA VP Davie Stephens and I spoke to all the issues affecting soy growers today— from trade and tariffs to farm bill, biodiesel, biotech and more. We didn't let the rain keep us away… in fact, you might have heard me on air with Newsradio 1040, the WHO, while they were closing the show down for the day. What's that saying? The show must go on!
I'd be remiss to write this monthly message without talking about trade, but there are certainly other topics to focus on too. So I'll remind everyone that ASA is still working each and every day to advocate to the Administration that soy growers need a diverse set of ways to expand trade opportunities in the midst of Chinese tariffs. I'll also mention that beginning this week growers are able to apply for the Market Facilitation Program (MFP), which was designed by USDA as part of their trade aid package to provide relief to farmers across the country who are affected by the 25 percent tariff on U.S. soybean shipments to China.
Speaking of relief for farmers, this month the 2018 Farm Bill Conference Committee held its first public meeting, and ASA continues to push for the passage of an on-time farm bill to bring a sense of stability and certainty to rural America. During the discussion Ranking Member Peterson said that "nobody is this room is going to get everything he or she wants; this process is about compromise," and I hope that the conferees can put aside party differences to pass a farm bill that provides a farm safety net, improves conservation, places value on exports and feeds our nation.
Biodiesel, biotech, and the need to modernize our transportation infrastructure? ASA has been there too this summer. All of these policy issues affect every soy farmer who, like me, can't spend every day in DC to advocate for their needs.
I continue to be proud to lead this organization as its president, and wish you all a safe and successful harvest.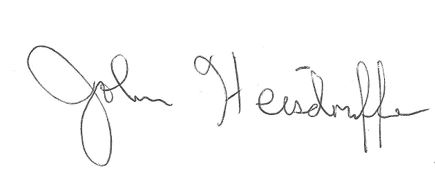 John Heisdorffer
Tags:
American Soybean Association
,
ASA
,
Farm Bill
,
Farmers
,
Infrastructure
,
John Heisdorffer
,
Monthly Message
,
Soy Growers
,
soybeans
,
Trade
,
Transportation