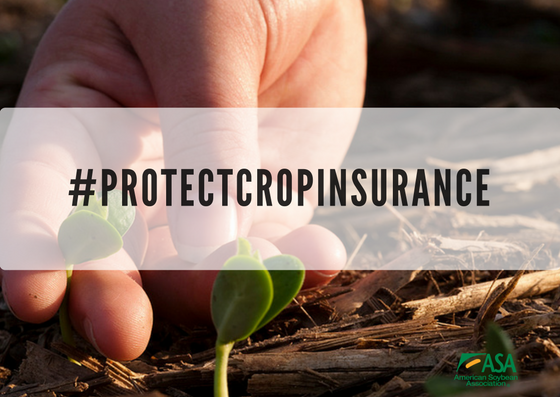 The Crop Insurance Coalition is garnering support for crop insurance as we head into a House farm bill vote. There are two ways you can join the American Soybean Association (ASA) and take action:
Join the social media "Thunderclap" next week: On Monday, May 14, join members of the Crop Insurance Coalition by tweeting about the importance of crop insurance to soy growers in your state and utilize the hashtag #ProtectCropInsurance.
Sign onto the state/local organization petition that opposes harmful crop insurance amendments on the House floor. Click this link and fill out the form for your association. This is the exact same letter that has already been signed by 65 national organizations, including American Soybean Association. The letter is scheduled to close on Monday, May 14.
Tags:
American Soybean Association
,
ASA
,
Crop Insurance
,
Farm Bill
,
soybeans