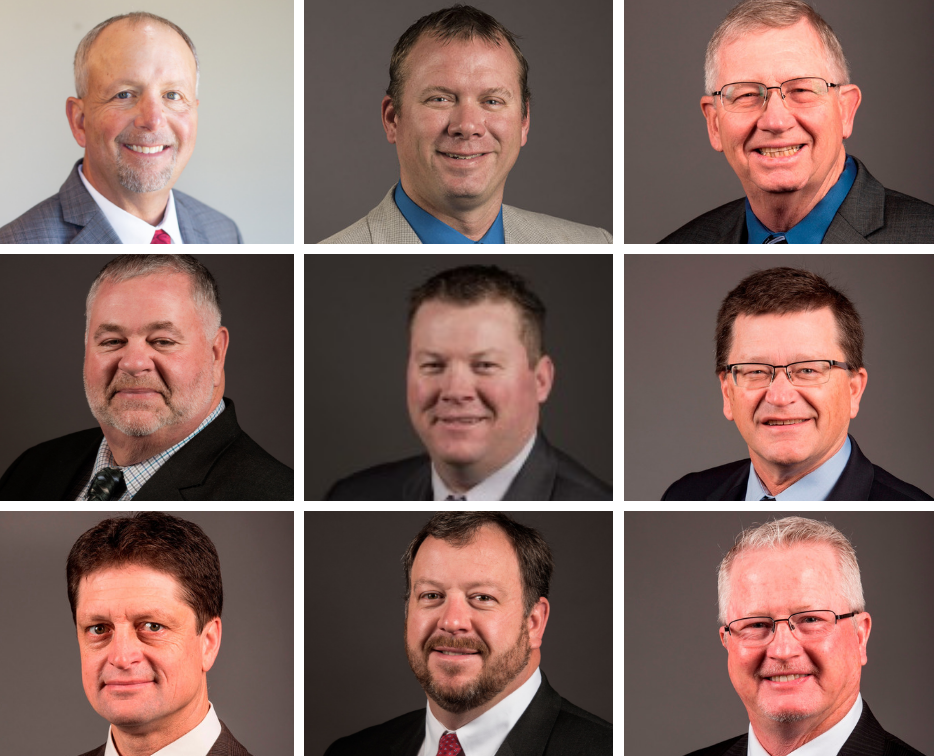 Davie Stephens, of Clinton, Ky., will serve as 2019 American Soybean Association (ASA) president, following a vote of the ASA board this morning in St. Louis.
Stephens previously served as secretary of ASA, and has been an ASA national Director since 2012. He was elected to represent his fellow farmers on the Kentucky Soybean Association board from 2006-14, serving as treasurer, secretary, vice-president and president during his three, three-year terms.
Stephens farms more than 5,000 acres in Kentucky. In addition to soybeans, he grows corn and raises chickens in four poultry barns. Stephens farms with his father and has almost 30 years of experience raising crops.
Stephens replaces John Heisdorffer as president, and Heisdorffer moves to the role of ASA chairman. Former chairman Ron Moore, of Illinois, rotates off the nine-member ASA Governing Committee.
The ASA Board also elected Bill Gordon, of Minnesota, to serve as vice president, a position that places him in line to serve as the association's president in 2020.
Gordon is a fourth generation farmer who grows 50/50 soybeans and corn across 2,000 acres, including 250 acres of buffer strips and wetlands. He's also the owner of Lindquist Tax and Accounting and owner/partner of CRG Management Company, a full service business including farm analysis and planning.
In addition, the ASA board voted to elect Bret Davis, Ohio, as secretary; Brad Kremer, of Wisconsin, as treasurer; and Kevin Scott, of South Dakota, Joe Steinkamp, of Indiana, Brad Doyle, of Arkansas, and Ronnie Russell, of Missouri, as at-large members of the governing committee.
New members beginning their nine-year terms on the ASA board are Daryl Cates, of Illinois, David Droste, of Illinois, and Christopher Hill, of Minnesota.
Tags:
Ag
,
American Soybean Association
,
ASA
,
Governing Committee
,
Policy
,
President
,
soybeans
,
Vice President