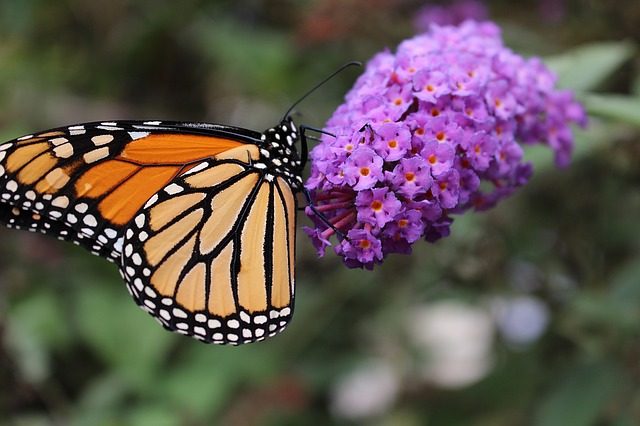 After this year's dramatic decline of the western Monarch butterfly population in North America, a report released earlier this week shows recovery with a 144 percent increase of overwintering colonies in Mexico compared to last season.
"This is a very positive report showing some significant recovery in Monarch numbers to 6.05 hectares, said ASA Director Wayne Fredericks. "For reference, a long term goal of 6 hectares overwintering population on a consistent basis is what monarch conservation initiatives are aiming for." See chart here.
In 2015, the Keystone Policy Center brought together a diverse group of committed stakeholders, including farmers, scientists, conservationists, and the private sector, to form the Monarch Collaborative and find solutions to strengthen monarch populations and habitat. The American Soybean Association (ASA) is a member of the Collaborative and supports its ongoing efforts to develop strategies to promote and implement actions that will aid monarchs in agricultural landscapes and identify how partnerships in the farming and ranching community can support and enhance habitat for a sustainable monarch population.
Tags:
Ag
,
ASA
,
Butterflies
,
Conservation
,
Farmers
,
Habitat
,
Mexico
,
Monarch
,
Monarch Collaborative
,
overwintering
,
Pollinators
,
population